Immersive teaching and immersive learning are the heart and soul of Immersive Education (iED). The following iED Summit proceedings present an historic account of both:
1st European Immersive Education Summit (EiED 2011) Proceedings
Madrid, Spain 28-29 November 2011
ISBN: 978-84-89315-66-2
Journal of Immersive Education (JiED): http://jied.org/proceedings/iED_EUROPE_2011.pdf
Table of Contents:
Inside Immersive Education and the Immersive Education Initiative
The Psychology of Immersive Environments
A new generation of Virtual Worlds pedagogy and technology
Implementing Mixed Immersive Reality Teaching and Learning in Environments
The Development of a User-Friendly Authoring Tool (OPAL) used by Teachers and Students in Schools to Create User-Generated Contexts for Learning in a Virtual World Setting
Using 3D Virtual Worlds to Support Geographically Distributed Software Development Team
Assessment of an educational online virtual game environment: the case of SimSafety
Team Building in Virtual Environments
Using virtual worlds for online role-play
Artistic collaborative creation and education in virtual world
Computer Assisted Assessment within 3D Virtual Worlds
Further explorations on Supporting Learning in Virtual Worlds with Web-Based Learning Environments
The UC3M Campus in Second Life: Experiences and Opportunities
How can MMOL platforms improve teacher skills in cultural diversity, values education and attention to diversity?
Learning Enhancement in Higher Education. Validation of an Educational App Based on Augmented Reality Technology
Learn by playing with your information in a virtual 3D learning environment
Designing the virtual self: How psychological connections to avatars may influence education-related outcomes of use
Fighting Drop-out Rates in Engineering Education: Empirical Research regarding the Impact of MUVEs on Students' Motivation
Step-wise immersion bridging two universities
Unleashing the Power of Immersive Education Across a Global Fabric of Advanced R&E Networks
How to involve Serious Games in traditional learning processes
3DTrends –Transferring Pedagogical User Experiences in Virtual Environments
Virtual 3D Environment for an Internet- Accessible Physics Lab
Immersive Communication and Education
Towards a sustainable model of Second Life (SL) development
Quest History Demo
ST.ART Project Demo
Feel it! Do it! Share it! Findings on experiential and collaborative learning in a virtual world
A Method for Microanalysing the Acquisition of Knowledge during Virtual Experience
Open Wonderland In-World Panel
Hands-On Workshop: Learn to Build an Open Wonderland World
Abbreviated Preface by Aaron E. Walsh, founding Director of the Immersive Education Initiative 
The 1st European Immersive Education Summit, organized by the European Chapter of Immersive Education ("iED Europe") and graciously hosted by Universidad Carlos III, marks a major milestone in the growth and evolution of Immersive Education (iED).
In the six year history of iED Summits the 2011 European Summit was the first to be organized and run entirely by an official Chapter of the Immersive Education Initiative, and will also be the first iED Summit to have proceedings published in the inaugural issue of the Journal of Immersive Education (JiED) — the first and only publication of record for the Immersive Education Initiative.
The Immersive Education Initiative was formed in 2005 as a non-profit international collaboration of universities, colleges, research institutes, museums, consortia and companies chartered to define and develop freely available open standards, best practices, platforms, and communities of support for virtual worlds, virtual reality, augmented reality, simulations and game-based learning and training systems. By 2010, with thousands of members worldwide (who together represent millions of students and learners) and growing, it was clear that such rapid and continued growth would be best supported if fostered through local and regional Chapters.
The European Chapter was subsequently launched on opening day of the 2011 Boston Summit, making iED Europe one of only three official iED Chapters in the world and the first one outside of the United States.
A robust international response to the relatively short call period, and the breadth and depth of the papers that comprise the Summit proceedings, is testimony to the combined efforts of the European Chapter's Board of Governors and the European Summit organizing committee.
It is my personal and professional pleasure to congratulate the European Chapter of Immersive Education on the success of their first annual Summit, from which the proceedings are now available.
Comprised of peer-reviewed papers and presentations written by leading experts from 12 countries, the 1st European Summit proceedings enrich our global community of researchers and practitioners by providing us with a deeper understanding of what's possible today as well as a glimpse into the future of immersive learning and teaching technologies, pedagogical theories and techniques, relevant standards and best practices.
Aaron E. Walsh
Director, Immersive Education Initiative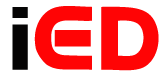 Millions of Learners Worldwide
Immersive Education Initiative, the world's foremost experts in immersion and immersive technology, is a non-profit international collaboration of educational institutions, research institutes, museums, consortia and companies. The Initiative was established in 2005 with the mission to define and develop standards, best practices, technology platforms, training and education programs, and communities of support for virtual worlds, virtual reality, augmented and mixed reality, simulations, game-based learning and training systems, immersive teaching and immersive learning platforms, and fully immersive environments such as caves and domes.
Thousands of faculty, researchers, staff and administrators are members of the Immersive Education Initiative, who together service millions of academic and corporate learners worldwide.
Collaborators and Summit speakers include faculty, researchers, graduate students, and executives from the world's leading academic and cultural organizations, universities, and companies, such as United States Department of Education, United Nations, NASA, Smithsonian Institution, Harvard University, Massachusetts Institute of Technology (MIT), MIT Media Lab, Stanford University, UCLA, Google, Microsoft, Intel, Disney, Gates Planetarium, United States Department of the Interior (DOI) National Park Service (NPS), Italian Ministry of Education, Royal Institute of Technology (Sweden), Sorbonne University (France), Keio University (Japan), Nippon TV (Japan), National University of Singapore (NUS), University of Glasgow (UK), European Learning Industry Group (ELIG), Università degli Studi di Padova (University of Padua, Italy), University of Barcelona (Spain), Italian National Research Council (Consiglio Nazionale delle Ricerche) and many more world-class organizations.
To learn more visit ImmersiveEducation.org
---
Copyright © Immersive Education Initiative. All Rights Reserved.