BOSTON, MA — March 14, 2013
Immersive Education Library Technology Working Group (LIB.TWG) has expanded under Smithsonian and Boston College leadership
The Immersive Education Initiative today announced that its Library Technology Working Group (LIB.TWG) has expanded to include museums, forming the Libraries and Museums Technology Working Group (LAM.TWG). The newly expanded group is responsible for defining, implementing, evolving and maintaining applications and open standards related to the provision of library and museum services in the age of Immersive Education.
The new group is chaired by LIB.TWG founder Jerome Yavarkovsky, Boston College University Librarian Emeritus, and Melissa Carrillo, Director of New Media and Technology for the Smithsonian Latino Center (SLC) at the Smithsonian Institution.
The LAM.TWG virtual launch event, scheduled for late March, and upcoming open house gathering are open to the public. Agenda items include:
Massive Open Online Courses (MOOC)
Funding Opportunities
Cultural Heritage and the Role of Digital Curation
3D Printing and Augmented Reality
Immersive Study Rooms & Collaboration Spaces
Case Studies and Member Profiles
GROUPS: Learn more about Immersive Education Groups.
Press Contact
Annelise Martson
Immersive Education Initiative
http://ImmersiveEducation.org
annelise.martson@ImmersiveEducation.org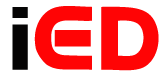 Millions of Learners Worldwide
Immersive Education Initiative, the world's foremost experts in immersion and immersive technology, is a non-profit international collaboration of educational institutions, research institutes, museums, consortia and companies. The Initiative was established in 2005 with the mission to define and develop standards, best practices, technology platforms, training and education programs, and communities of support for virtual worlds, virtual reality, augmented and mixed reality, simulations, game-based learning and training systems, immersive teaching and immersive learning platforms, and fully immersive environments such as caves and domes.
Thousands of faculty, researchers, staff and administrators are members of the Immersive Education Initiative, who together service millions of academic and corporate learners worldwide.
Collaborators and Summit speakers include faculty, researchers, graduate students, and executives from the world's leading academic and cultural organizations, universities, and companies, such as United States Department of Education, United Nations, NASA, Smithsonian Institution, Harvard University, Massachusetts Institute of Technology (MIT), MIT Media Lab, Stanford University, UCLA, Google, Microsoft, Intel, Disney, Gates Planetarium, United States Department of the Interior (DOI) National Park Service (NPS), Italian Ministry of Education, Royal Institute of Technology (Sweden), Sorbonne University (France), Keio University (Japan), Nippon TV (Japan), National University of Singapore (NUS), University of Glasgow (UK), European Learning Industry Group (ELIG), Università degli Studi di Padova (University of Padua, Italy), University of Barcelona (Spain), Italian National Research Council (Consiglio Nazionale delle Ricerche) and many more world-class organizations.
To learn more visit http://ImmersiveEducation.org
---
Copyright © Immersive Education Initiative. All Rights Reserved.