BOSTON, MA — Oct. 9, 2014
Steeped in history and tradition, Boston school embraces revolutionary educational technologies
Since 1873 St. John School has resided in historic North Square adjacent to the Paul Revere House on Boston's Freedom Trail. For over 140 years the elementary school has touched the lives of generations of children in the heart of a proud and dynamic city.
Steeped in history and tradition, and located at the very site of the American Revolution, St. John School is today leading the charge in a new revolution. A revolution in education.
In 2013 St. John School began to offer students access to Immersive Education. One year later the school has expanded its Immersive Education after-school program to include Minecraft, Scratch Junior, virtual reality (VR) and 3D printing. This fall students from grades 3 through 6 will use Immersive Education technologies and techniques to create their own video games, interactive stories, living cartoons and animations to immerse themselves in history, science, technology, engineering, arts & architecture, and math (STEaM).
Immersive Education is a suite of advanced digital technologies that "immerse" and engage learners in a way that is not possible with traditional teaching methods. Virtual reality (VR), virtual worlds, game-based learning systems, simulations, augmented reality (AR), fully immersive environments (such as caves and domes), creative computing systems, and 3D printing are among the Immersive Education technologies that elementary schools and universities around the world are using to fundamentally change the way students learn.
Although only in its 2nd year the Immersive Education program at St. John School has already been a great success. In August students from the program were selected to present and demonstrate their work at an international conference at the MIT Media Lab, and earlier the St. John School program was featured at the international Immersive Education Summit at Boston College.
Last year the students were featured at the Catholic Schools Foundation's 23th Annual Inner-City Scholarship gala. The event was attended by  Cardinal Seán Patrick O'Malley. Pope John Paul II appointed O'Malley Archbishop of Boston in July 2003, and Pope Benedict XVI named him a Cardinal in 2006.
This year the event honored New England Patriot's football team owner Robert K. Kraft. Kraft received the prestigious award for his commitment to bettering education in the community and in recognition of his support for the Inner-City Scholarship Fund. The gala dinner during which Kraft was honored raised over $3.2 million for the scholarship fund.

Mattea Del Peschio and Joe Broderick from St. John's School presenting their Immersive Education after-school club projects to an international audience at the MIT Media Lab.
Press Contact
Annelise Martson
Immersive Education Initiative
http://ImmersiveEducation.org
annelise.martson@ImmersiveEducation.org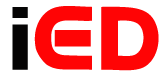 Millions of Learners Worldwide
Immersive Education Initiative, the world's foremost experts in immersion and immersive technology, is a non-profit international collaboration of educational institutions, research institutes, museums, consortia and companies. The Initiative was established in 2005 with the mission to define and develop standards, best practices, technology platforms, training and education programs, and communities of support for virtual worlds, virtual reality, augmented and mixed reality, simulations, game-based learning and training systems, immersive teaching and immersive learning platforms, and fully immersive environments such as caves and domes.
Thousands of faculty, researchers, staff and administrators are members of the Immersive Education Initiative, who together service millions of academic and corporate learners worldwide.
Collaborators and Summit speakers include faculty, researchers, graduate students, and executives from the world's leading academic and cultural organizations, universities, and companies, such as United States Department of Education, United Nations, NASA, Smithsonian Institution, Harvard University, Massachusetts Institute of Technology (MIT), MIT Media Lab, Stanford University, UCLA, Google, Microsoft, Intel, Disney, Gates Planetarium, United States Department of the Interior (DOI) National Park Service (NPS), Italian Ministry of Education, Royal Institute of Technology (Sweden), Sorbonne University (France), Keio University (Japan), Nippon TV (Japan), National University of Singapore (NUS), University of Glasgow (UK), European Learning Industry Group (ELIG), Università degli Studi di Padova (University of Padua, Italy), University of Barcelona (Spain), Italian National Research Council (Consiglio Nazionale delle Ricerche) and many more world-class organizations.
To learn more visit http://ImmersiveEducation.org
---
Copyright © Immersive Education Initiative. All Rights Reserved.