MEDIA ADVISORY — Feb. 4, 2015
Media Invited to Colorado "Immersive History and Culture" Day this Wednesday, February 4th, 2015
Media are invited to join USA National Park Service (NPS) park rangers, students and teachers at historic Bent's Old Fort in La Junta Colorado this Wednesday afternoon. Bent's Old Fort, a unit of the United States National Park Service located on the Santa Fe Trail in Colorado's Otero County, is being reconstructed virtually in the video game Minecraft and also as a fully immersive 3D virtual reality (VR) environment. 
As previously reported by Denver NBC affiliate KOAA News 5, 9News Denver, and Denver Business Journal, the  Minecraft video game component of this novel history and culture project is already underway. This Wednesday starting at 2:30pm Mountain Standard Time (MST) Colorado high school and college students will meet with teachers and USA park rangers and interpreters at the historic trading post to gather surveying data and take photographs and video to further advance the Immersive Bent's Old Fort project.
Journalists and reporters are invited to participate and conduct on-site interviews with students, teachers and park rangers involved with the project. Media who wish to attend may contact NPS park ranger Rick Wallner for specifics and directions to the fort:
Rick Wallner
National Park Service, Bent's Old Fort
Office phone: (719) 383-5024
Cell phone: (719) 469-3712
Email:  rick_wallner@nps.gov
Both the Minecraft and fully immersive VR renditions of Immersive Bent's Old Fort, along with corresponding history curricula and teaching materials, will be available free of charge to the general public and to schools around the world. Online virtual tours of the immersive fort will be available to schools as a complement to the in-person tours currently conducted on-site at the fort by National Park Service rangers.  
One of several new activities under the Immersive Education Initiative's Immersive Arts and Culture and "Learn to Earn" programs, Immersive Bent's Old Fort is being developed in collaboration with the United States Department of the Interior National Park Service, the City of La Junta Colorado, Otero Junior College, and Colorado's East Otero School District.
Castle of the Plains
Known as the "Castle of the Plains," Bent's Old Fort was a 1830s - 1840s adobe fur trading post on the mountain branch of the Santa Fe Trail where traders, trappers, travelers, and the Cheyenne and Arapaho tribes came together in peaceful terms for trade. A unique center of cultural exchange at the time no less than seven different languages were spoken at the fort including English, Spanish, French, and numerous American Indian languages. Today, living historians recreate the sights, sounds, and atmosphere of the past with guided tours, demonstrations and special events.
Bent's Old Fort served as an instrument of Manifest Destiny and a catalyst for change in the United States. The fort's influence with the Plains Indians and its political and social connections in Santa Fe helped pave the way for the U.S. occupation of the West and the annexation of Mexico's northern province during the U.S.-Mexican War.  Along with El Camino Real, the Santa Fe Trail was part of a trade network linking Europe, New York, and St. Louis with Santa Fe and Mexico City. Opened in 1821, the Santa Fe Trail followed old trade routes established by American Indians that were later used by Spanish, Mexican and American troops, traders and other travelers.
Development of Immersive Bent's Old Fort begins in January 2015. To participate, or for more information, visit https://ImmersiveEducation.org/fort
BREAKING NEWS & "SNEAK-PEEKS" AT:
Related Immersive Education resources and materials:
Press Contact
Annelise Martson
Immersive Education Initiative
http://ImmersiveEducation.org
annelise.martson@ImmersiveEducation.org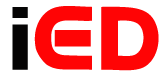 Millions of Learners Worldwide
Immersive Education Initiative, the world's foremost experts in immersion and immersive technology, is a non-profit international collaboration of educational institutions, research institutes, museums, consortia and companies. The Initiative was established in 2005 with the mission to define and develop standards, best practices, technology platforms, training and education programs, and communities of support for virtual worlds, virtual reality, augmented and mixed reality, simulations, game-based learning and training systems, immersive teaching and immersive learning platforms, and fully immersive environments such as caves and domes.
Thousands of faculty, researchers, staff and administrators are members of the Immersive Education Initiative, who together service millions of academic and corporate learners worldwide.
Collaborators and Summit speakers include faculty, researchers, graduate students, and executives from the world's leading academic and cultural organizations, universities, and companies, such as United States Department of Education, United Nations, NASA, Smithsonian Institution, Harvard University, Massachusetts Institute of Technology (MIT), MIT Media Lab, Stanford University, UCLA, Google, Microsoft, Intel, Disney, Gates Planetarium, United States Department of the Interior (DOI) National Park Service (NPS), Italian Ministry of Education, Royal Institute of Technology (Sweden), Sorbonne University (France), Keio University (Japan), Nippon TV (Japan), National University of Singapore (NUS), University of Glasgow (UK), European Learning Industry Group (ELIG), Università degli Studi di Padova (University of Padua, Italy), University of Barcelona (Spain), Italian National Research Council (Consiglio Nazionale delle Ricerche) and many more world-class organizations.
To learn more visit http://ImmersiveEducation.org
---
Copyright © Immersive Education Initiative. All Rights Reserved.