3D Printing
3D printing, also known as additive manufacturing (AM), refers to various processes used to synthesize a three-dimensional object. The term "3D printing" can refer to a variety of processes in which material is deposited, joined or solidified under computer control to create a three-dimensional object, with material being added together (such as liquid molecules or powder grains being fused together), typically layer by layer. A 3D printer can be considered to be a type of industrial robot.
The Immersive Education Initiative was the first organization in the world to advocate the then-novel concept of 3D printing for education on a global scale.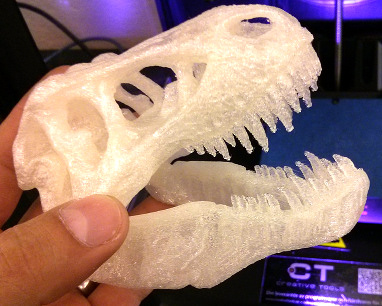 In the most well-known forms of 3D printing, successive layers of material (such as plastic) are formed under computer control to create an object. These objects can be of almost any shape or geometry and are produced from a 3D model or other electronic data source.
One of the key advantages of 3D printing is the ability to produce very complex shapes or geometries that would be otherwise impossible to construct by hand, including hollow parts or parts with internal truss structures to reduce weight.
Although once used exclusively for industrial manufacturing, 3d printers have become smaller, more capable and much less expensive than their predecessors. Through advocate efforts of organizations such as the Immersive Education Initiative, 3D printers can now be found in schools around the world.
The Inversion of Immersion
At IMMERSION 2014 in Los Angeles, California, Immersive Education Initiative Director Aaron E. Walsh introduced attendees to the phrase "inversion of immersion" to describe 3D printing, and further went on to explain that the process of 3D printing was truly the transformation of bits (virtual objects) to atoms (physical objects).
Walsh coined the phrase and concept years earlier when 3D printing was first approved as an official Immersive Education technology, and re-introduced the phrase several days before IMMERSION 2014 in an interview with broadcast television legend Larry King.

Can You Print A Human Liver?

Will It Change Cosmetic Surgery?

Regrets and Ethics of 3D Printing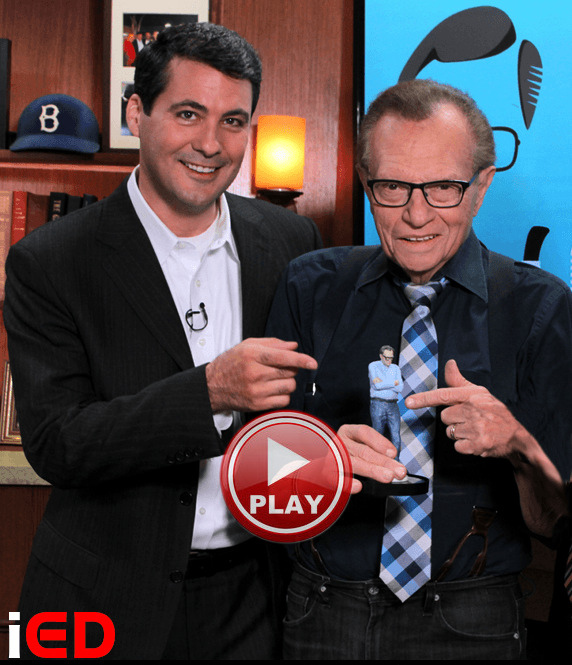 What can produce plastic Yoda heads, tchotchkes, a human liver, bionic eyes and a functional gun? Join legendary Larry King for an enlightening discussion with Immersive Education Initiative Director Aaron E. Walsh about the staggering applications of 3D printing, and the technology's potential to change the world -- for better and worse.
Watch the full interview now
.
RELATED iED LEARNING TECHNOLOGIES