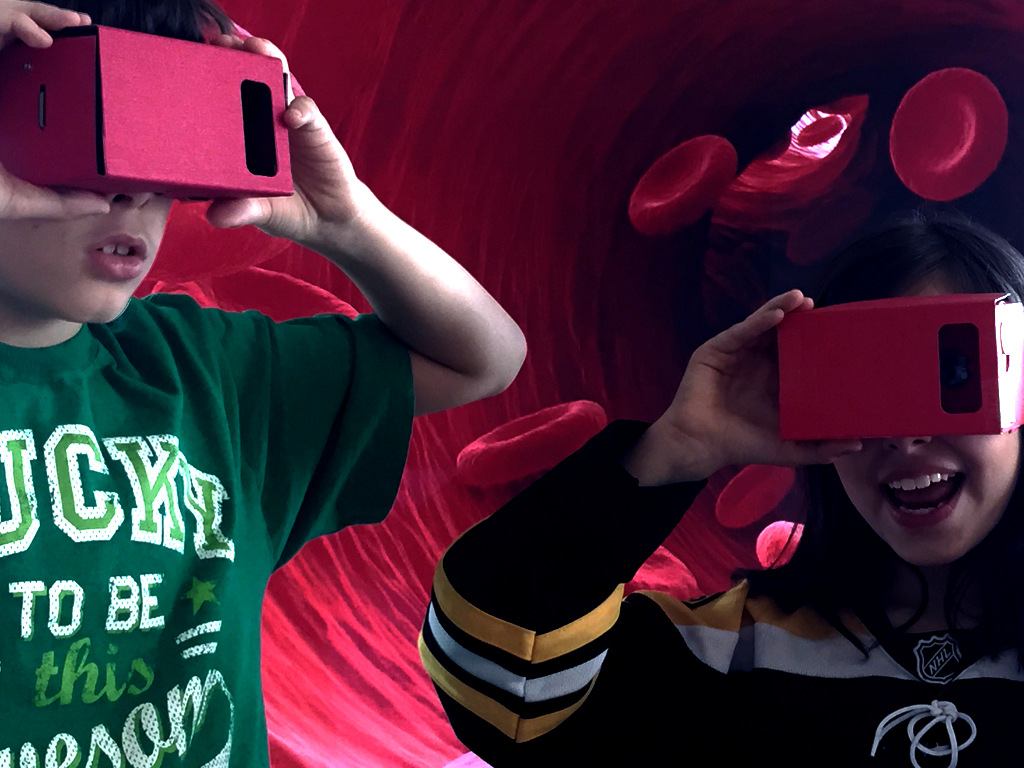 Official Immersive Education learning technology
Immersive Education VR Clubs, Workshops and Teacher/Trainer Certification
Virtual reality (VR), sometimes referred to as immersive multimedia, is a computer-simulated environment that can simulate physical presence in places in the real world or imagined worlds. Virtual reality can recreate sensory experiences, which include virtual taste, sight, smell, sound, and touch.
Most current virtual reality environments are displayed either on a computer screen or with special stereoscopic displays, and some simulations include additional sensory information and emphasize real sound through speakers or headphones targeted towards VR users. Some advanced haptic systems now include tactile information, generally known as force feedback in gaming, medical, military and educational applications.
Virtual reality is often used to describe a wide variety of applications commonly associated with immersive, highly visual, 3D environments. The simulated environment can be similar to the real world in order to create a lifelike experience—for example, in simulations for medical, military or educational training—or it differs significantly from reality, such as in VR games.
There has been an increase in interest in the potential social impact of new technologies, such as virtual reality. Researchers and educators propose that VR will lead to a number of important changes in human life and activity, including:
Virtual reality will fundamentally change the way in which we learn, work, play and socialize.
Virtual reality will be integrated into daily life and activity, and will be used in a variety of human activities ranging from education to exercise.
Techniques will be developed to enhance human behavior, interpersonal communication, and cognition.
As we spend more and more time in virtual space, there will be a gradual "migration to virtual space", resulting in important changes in economics, worldview, and culture.
iED VR Clubs and Camps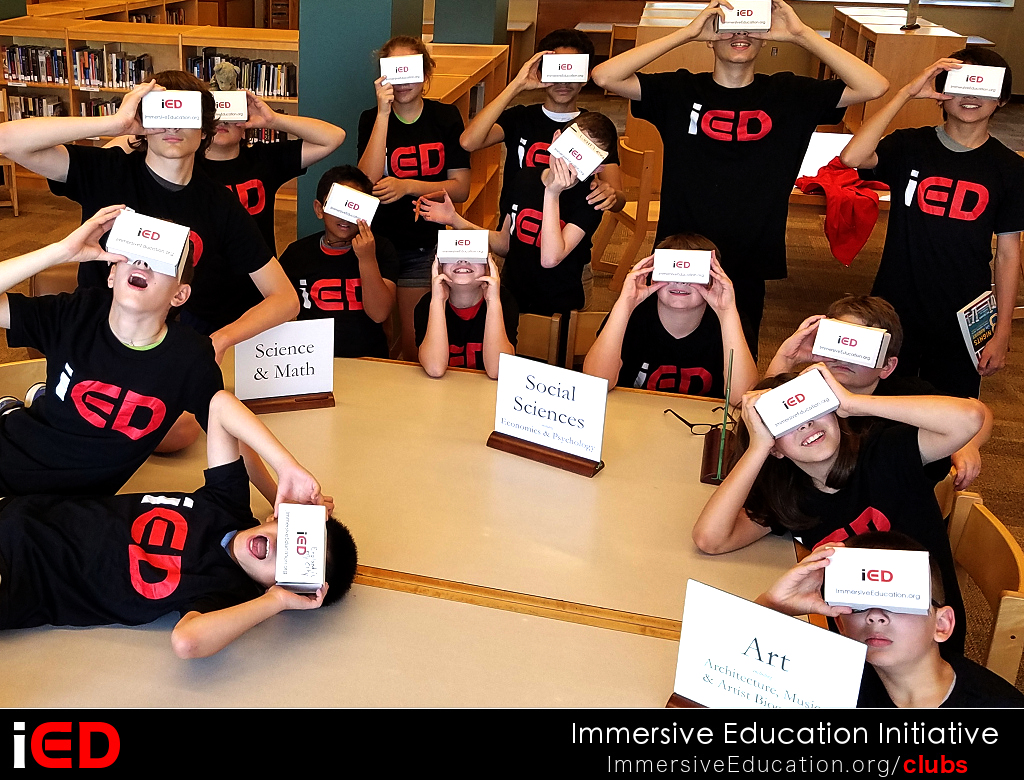 iED Virtual Reality after-school, lunchtime and weekend clubs and camps are available to schools, homeschools and companies. For details visit the iED Clubs and Camps page.
iED VR Workshops and Certification
RELATED iED LEARNING TECHNOLOGIES